NEP Sno Trails Club History
Northeast Pa Sno-Trails formed in 1991 when the O&W Sno-Trails went out of business. A small group of snowmobilers recognized that if the land that was then being used for snowmobiling was lost it would be extremely difficult to get it back. A few people got together and had to throw in some personal money, take personal loans to buy the O&W Sno-Trails groomer and drop everything to get the new club off the ground. As with most organizations, there was then and still is only a handful of volunteers making this club run.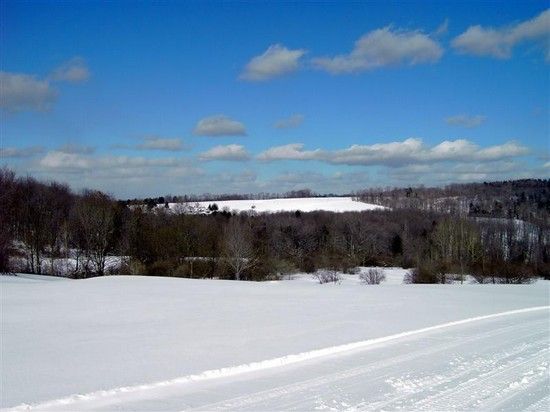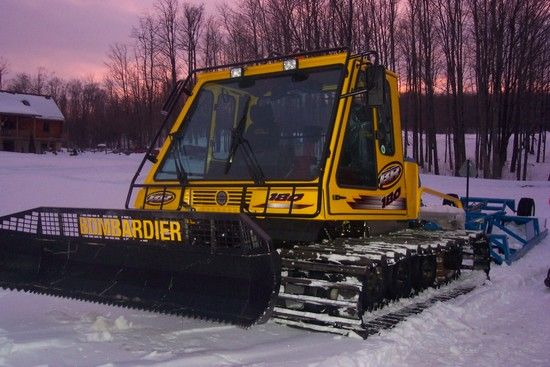 While most of the original names have changed, there's not enough active people to make the many tasks at hand easier. In the early days of NEP Sno Trails, the expenses "only" averaged about $10,000 per year. Now they've surpassed $40,000 per year before we even start spending money on grooming. Our membership grew from barely a hundred to over 1500 now. While more members has its advantages, it also causes trail conditions to deteriorate rapidly.
Among the early challenges to our "start-up" club were: getting a loan to buy the first groomer and pay for the groomer even after the snow melted, drafting by-laws and becoming incorporated, raising enough money to afford insurance, making our first trail map, finding enough money to operate in the off season and have enough left to get started again the next fall and of course contacting all the landowners to see if they'd trust their land to a group of unknowns with only promises.
---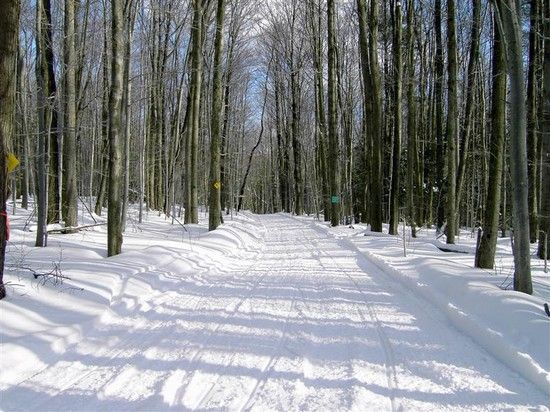 ---
The last few years has seen a fantastic amount of growth for our organization. From the early days of one groomer and a "young" trail system; we now have 3 groomers, extensive excavation equipment and an increase of almost 100% in membership. The challenges have like-wise grown as we work to meet the demands of larger grooming equipment and many more riders. The biggest improvements over the last few years have been in the quality of our trails and bridges. We took advantage of increased membership dollars to purchase a dozer and backhoe, hire some larger equipment and aggressively tackled the two rail beds that make up the "heart" of our trail system. 40 years of neglect left these once prominent historical trails in total disrepair. With the support of landowners and NEPA Rail Trail Council we have brought these trails back to life, improved drainage, widened to 30'+. Many of our bridges have been replaced in recent years to accommodate the wider groomer drags and we included safety upgrades for the riders.

The addition of expensive excavation equipment was done for two primary reasons; trail creation/improvement and WATER, our greatest foe. Nothing ruins a great trail as much as a lake in the middle of it or muddy stream running down the center. Thousands of dollars of pipe and hundreds of hours of digging time have been part of an on-going campaign to rid our trails of their worst feature. Whether it's establishing better ditches with the dozer or burying pipe under a trail we are systematically working to fix all of our trails.
---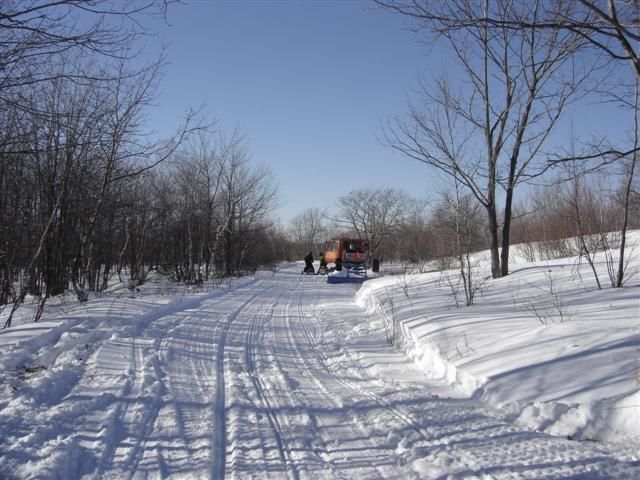 As always labor remains our biggest challenge. No other club that we are aware of operates and maintains so many miles of 10'+ trails. A small handful of generous volunteers struggle each fall to repair and improve the trail system. Land-owner issues have forced many trail closures or reroutes and continue to be a challenge. Unfortunately it is the behavior of a small few that end up closing a trail or forcing an expensive and time consuming reroute.
The club has taken our success and striven to give back to the community that so graciously hosts and supports us. We have begun annual donations to local volunteer ambulance companies, community charities and schools. Our administration now includes 5 officer positions and 4 directors. As membership grows the core group of members that regularly attend meetings has remained largely the same. WE have and will continue to reach out to the general members through surveys and various forums for feedback as to what direction we should be going. While our goal is to acquire more trail miles, the limited pool of volunteers do spend the majority of their time on maintenance of what we already have.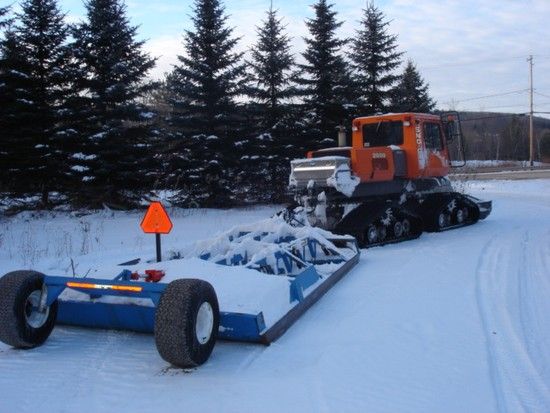 ---
Our trail system has undergone many changes, but is quite unique in the fact that no other trail system in the northeast can boast the huge number of private landowners we cross. We have over 200 trail miles on over 200 landowners! Most other clubs have huge areas of municipal, state or national owned lands making up most of their systems. When we lose one small piece, it can shut down miles of trail. We all need to realize that this trail system is fragile and cannot withstand thoughtless and careless snowmobiling. We receive many complaints dealing with noise, litter and straying all over lands where snowmobiling is only allowed on the designated trail. Your support and courtesy is vital to keep this trail system the great one that it has become.
---